This convertible skirt/dress from Cool Change is well, cool.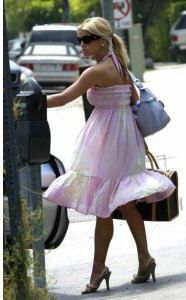 Worn as a skirt: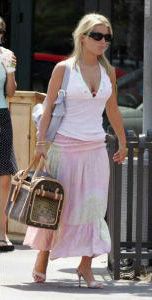 Spotted on many celebs, I was nevertheless intrigued by it when I saw it at Playhouseclothing.com while I was surfing the web.
The beading looks exquisite and the dual purpose of this clothing makes it a worthwhile buy. However international shipping charges are expensive, I will probably hold this off till my next trip to SoCal, if it is still available. Another concern that I have is that this skirt/dress seems sheer, especially the white one. But out of all the colours, I am in love with the white one.
I have also spotted another gorgeous skirt/dress creation by Matthew Williamson: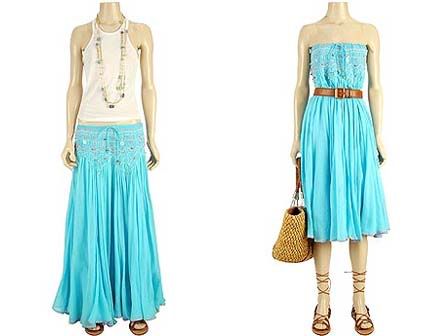 It should be pretty easy to create this look as long as you have the correct type of skirt. A maxi skirt is probably the best bet, while shorter skirts can be belted to be worn as a top, tunic-style. Worn as a top, the skirt/dress should be accessorised with layers of necklaces/beads, maybe wooden bangles or cuffs and it can worn with a shrug or bolero.