Bernado's Mistral sandals in Gold: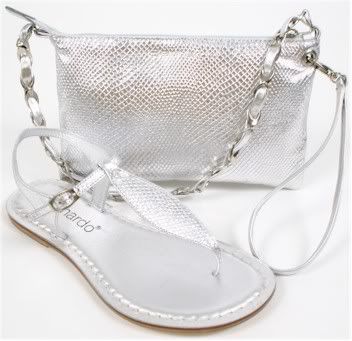 Chloe's Python Sandal: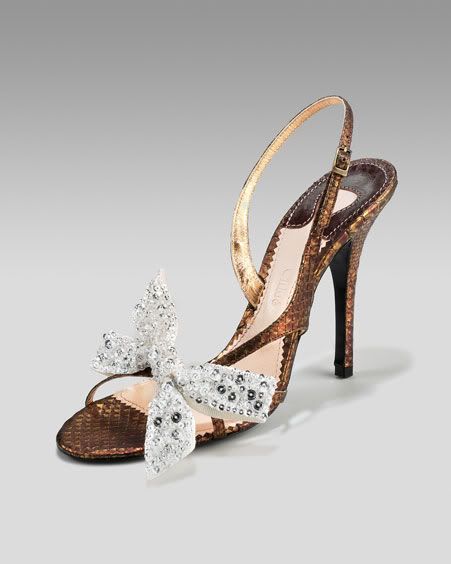 I know I have the flats version, but the python strappy heels are to-die for!
Ingwa Melero Crystal Flower Blouse - Beautiful, vintage, glamourous, this is a beautiful classic that will last and last.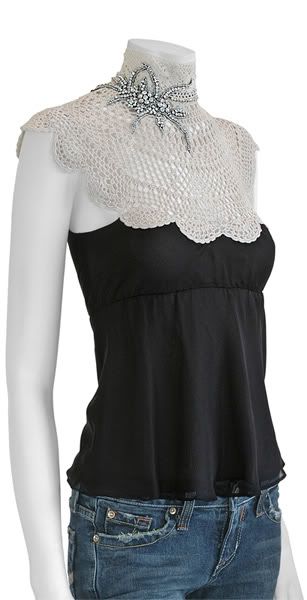 A beautiful embellished, boho-chic Indian silk skirt from Sage: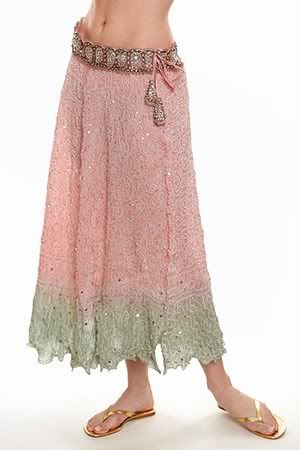 Embellished tops are very in this season and here's a beautiful one from Matthew Williamson: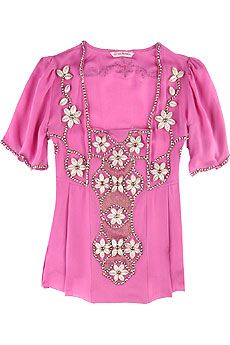 A classic tuxedo shirt from Chloe as seen on the runway. It's perfect for balmy nights and is a style that can be taken from the office to the poolside.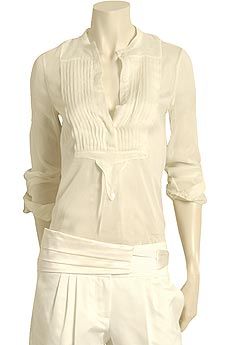 These beautiful key pieces go beautifully with warerobe key pieces like jeans, fitted tanks and this season's bermuda shorts, flared pants and peasant skirts.